Regular price
Sale price
HK$480.00
Unit price
per
驚喜價
Sold out
Share
尺寸 / Size
高11cm,寬9cm,厚2.1cm
瓶子容量100ml
浮游花 / Herbarium 
浮游花由多種乾花及永生植物製作,將它們放入充滿礦物油的瓶子內,能最大限度保留植物的色澤,並呈現植物靈動的自然姿態。隨著時間的流逝,花的顏色也會隨之改變。讓我們靜靜欣賞這個變化的過程,記錄生活,感受每一天。
Herbarium, or Floating flowers are made from various preserved flowers and evergreen plants. By placing them in a bottle filled with mineral oil, the plants' colors can be preserved to the fullest extent and their natural posture can be presented. As time goes by, the colors of the flowers will also change. Let us quietly appreciate the process of this change, record life, and feel every day.
礦物油 / Mineral Oil

無色無味的礦物油,花可在油中飄動,對人無害,但不可食用。
Colorless and tasteless mineral oil allows the flowers to float without harm to humans, but it is not for consumption.

View full details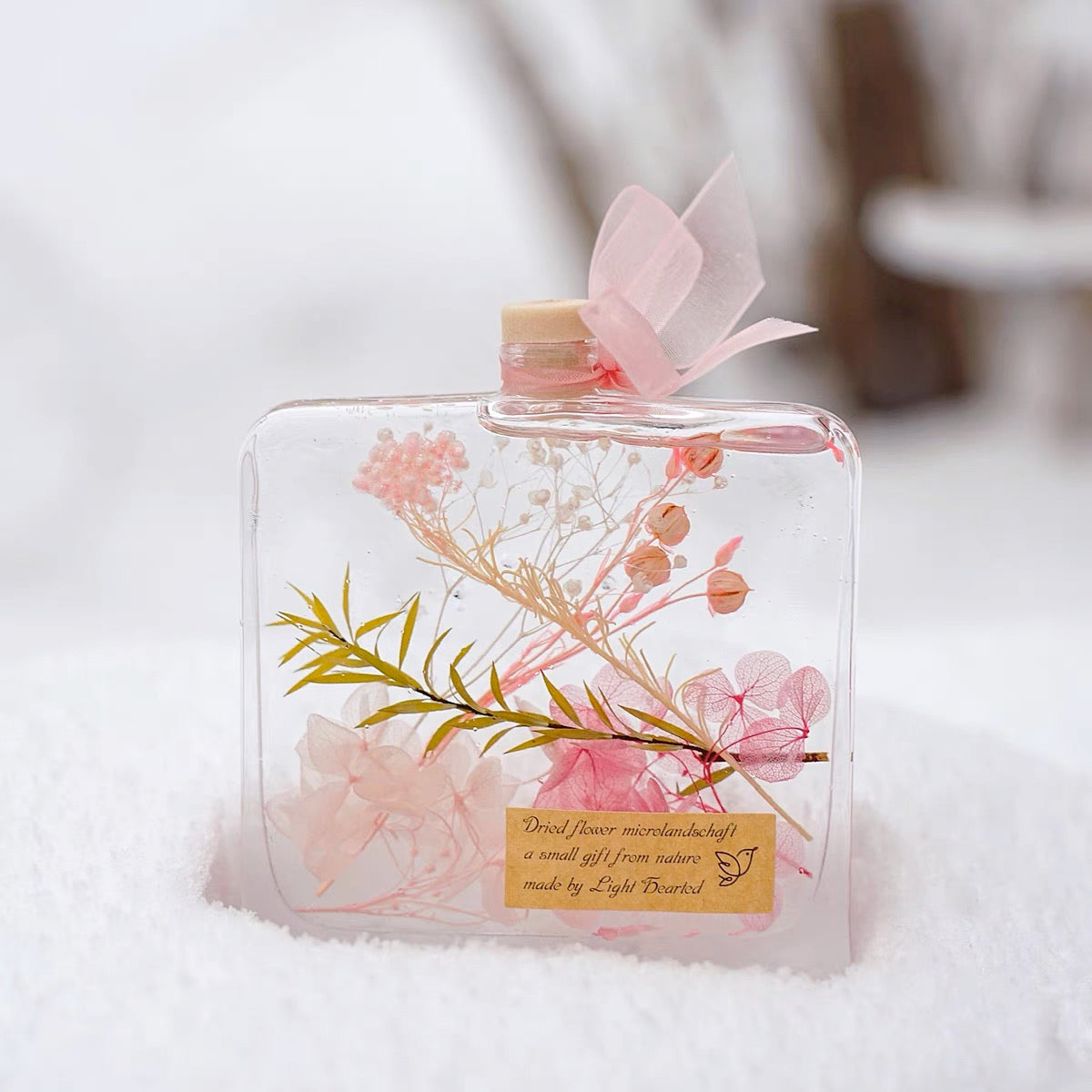 Delivery

- Door-to-door delivery (+$50)

- MTR pick-up (Free)

How to keep Preserved Flower?

- Do not require water.
- Do not expose to sunlight.
- Not suitable to be placed in a humid place.